News about switching to greener energy sources is always good news, and this certainly counts: The world's largest wind turbine constructed to date is now up and running and contributing to the power grid in China.
The MySE 16-260 earns its largest-ever tag thanks to its rotor diameter of 260 meters (853 feet) and its swept area of 53,902 square meters (580,196 square feet); it's also the most powerful wind turbine we've seen so far, offering 16 megawatts of power.
Here are some more stats: The central tower stands some 152 meters (499 feet) tall, and the generator weighs 349 metric tons (385 US tons). It represents a phenomenal piece of engineering, and it should produce around 66 gigawatt-hours of energy per year. That's enough to supply approximately 36,000 homes, according to China Three Gorges Corporation, which helped construct and install the turbine.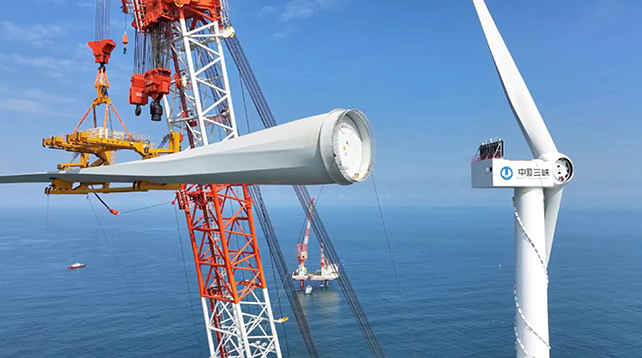 The MySE 16-260 was installed on a wind farm off the coast of the Fujian Province in China. That's right in the Taiwan Strait, where wind speed regularly exceeds 51 kilometers per hour (32 miles per hour), categorized as a level 7.
That means this turbine needs to be super resilient, and even in its short time in the field, it's already survived the stresses of Typhoon Talim, which was responsible for 230,000 people being displaced. As well as being built to last, the turbine has more than 1,000 sensors so it can adapt to weather conditions in real time.
"Most of China's coastal areas are in typhoon zones, and if there is no wind turbine that can withstand typhoons, it can be said that wind power has little future in China," Qiying Zhang, the Chief Technology Officer at the Mingyang Smart Energy company that designed the MySE 16-260, said in a statement.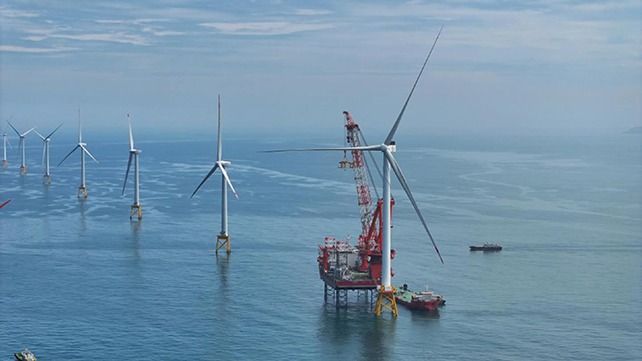 According to China Three Gorges Corporation, the MySE 16-260 will save around 19,958 metric tons (22,000 US tons) of coal and 48,987 metric tons (54,000 US tons) of carbon dioxide emissions every year.
And there are reasons to be optimistic about the future as well: 18-megawatt wind turbines are already in the pipeline from GE, which means the amount of renewable energy we can produce from wind is only going to go up and up in the years ahead.
This switch to clean energy is urgently needed. Research has shown how we can support ourselves using solar, wind, and other green energy solutions and consign power produced by fossil fuels to history.
Fossil fuels are responsible for nearly 90 percent of carbon dioxide emissions, and the global warming and extreme temperatures that we're seeing as a result of those emissions are already being keenly felt.