Hurricane Florence made landfall this morning near Wrightsville Beach in North Carolina, causing huge storm surges, heavy winds, strong winds, and intense flooding.
According to The Washington Post, at least four deaths have already been linked to the storm, and an entire town was cut off by water.
Just a few minutes before the now-Category 1 storm made landfall, cameras on board the International Space Station managed to catch the mesmerising footage below.
As massive as the storm is, it seems strangely calm from space.
The NOAA also released this incredible satellite image to put the storm's size into perspective.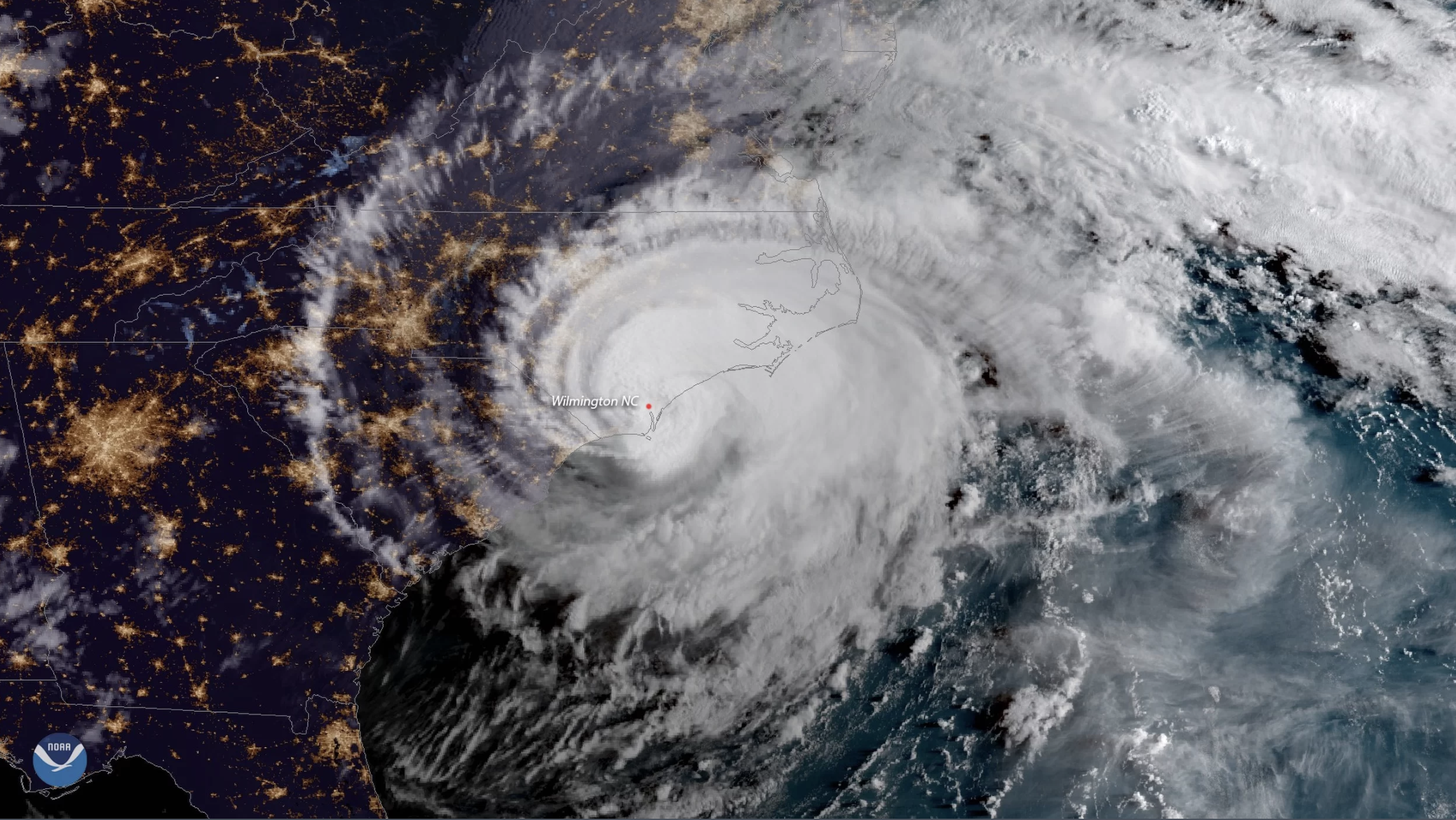 (NOAA)
It's hard to believe while looking at these images, but this isn't even the biggest storm devastating the planet right now.
On the other side of the world, Super Typhoon Mangkhut has touched down in the Philippines, with the world waiting news on the damage caused. It's the most powerful storm of 2018 so far.
Here's some behind the scenes footage of how the astronauts capture this type of footage.
Wonder how the @Space_Station astronauts took those pictures of #HurricaneFlorence? Here's a behind-the-scenes look. #Horizons https://t.co/BZH3D1GPkb pic.twitter.com/q6XVEnSNQX

— Human Spaceflight (@esaspaceflight) September 13, 2018
Satellites will continue to monitor the progress of Hurricane Florence from space to make more accurate predictions about where it's heading next.