A power outage at NASA headquarters in Houston temporarily disrupted communications with the International Space Station.
For the first time since the ISS became fully operational in 2009, the space agency had to rely on its backup control systems to re-establish contact with the astronauts on board, hundreds of kilometers above the surface of Earth.
The outage took place on Tuesday 25 July, and lasted about 90 minutes, before normal communications could resume. In the interim, NASA communicated with astronauts Frank Rubio, Woody Hoburg, and Stephen Bowen using the Russian communication systems.
The Expedition 69 crew also includes Roscosmos cosmonauts Dmitri Petelin, Andrey Fedyaev, and Commander Sergey Prokopyev, and UAE astronaut Sultan Alneyadi.
"It wasn't an issue on board. That was purely a ground problem," space station program manager Joel Montalbano of NASA told reporters during a press conference. "At no time was the crew or the vehicle in any danger."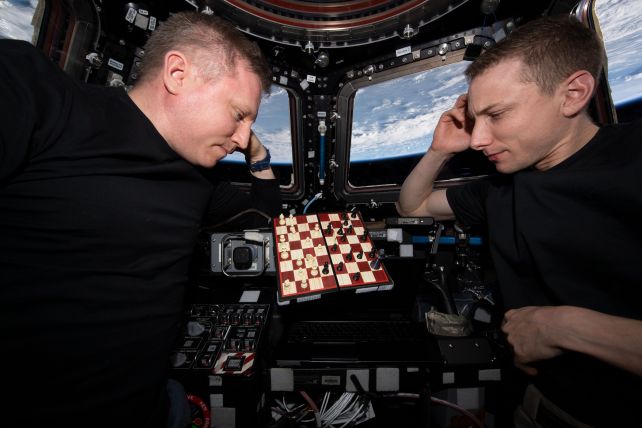 The outage – during which telemetry, voice communication, and command were lost – was the result of planned upgrades to the ground power system of the building at the Johnson Space Center, although the outage itself wasn't expected.
Nevertheless, within 20 minutes of the power outage, NASA's mission control was in contact with the space station via Russian systems, and the backup control center several miles away was online shortly after.
"We knew this work was going on, and in preparation for that we have a backup command and control system that we would use if we have to close the center for weather emergency – especially important during the hurricane season," Montalbano explained.
"That hardware was ready to go… Within about 90 minutes, we were up and running with full command, telemetry and voice to the International Space Station."
The issue has since been resolved, and mission control is once again fully operational. NASA intends to investigate the incident to make sure it doesn't repeat in the remaining years of ISS operation, prior to its planned deorbit in 2031.